First of all, Life Gift Vietnam Investment – Production Co., Ltd would like to thank our partners and customers for their trust in Wellness by Life Gift VN's product lines during the past time.
In order to improve the brand recognition of Wellness by Life Gift VN's health food products circulating in the current market, to better serve the brand development and improve the quality of packaging to meet market demand. Life Gift VN would like to inform our Partners and Customers about the change of CORDYPRO health food product packaging label.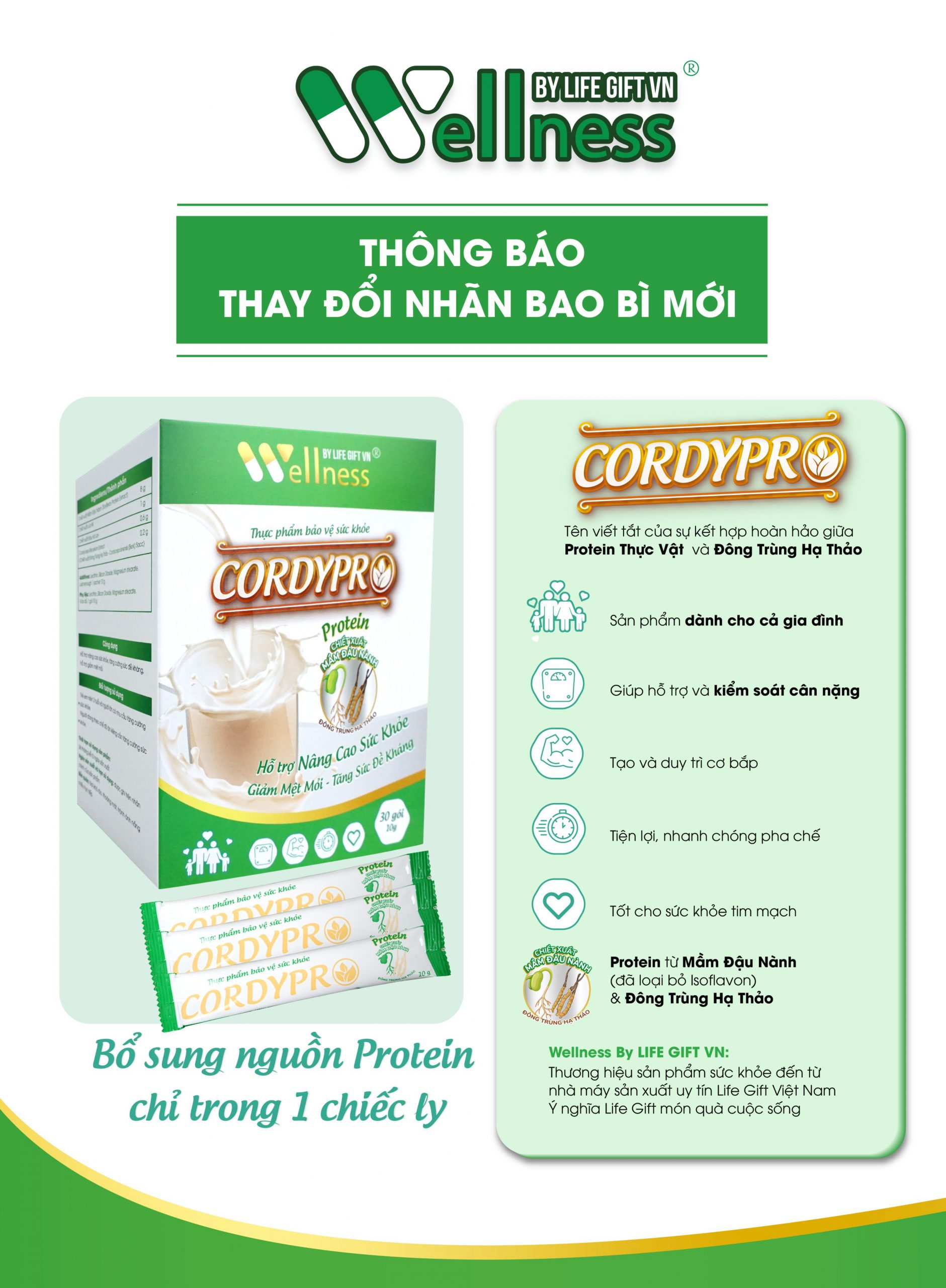 Contents of changing the packaging label of CORDYPRO health food products are as follows: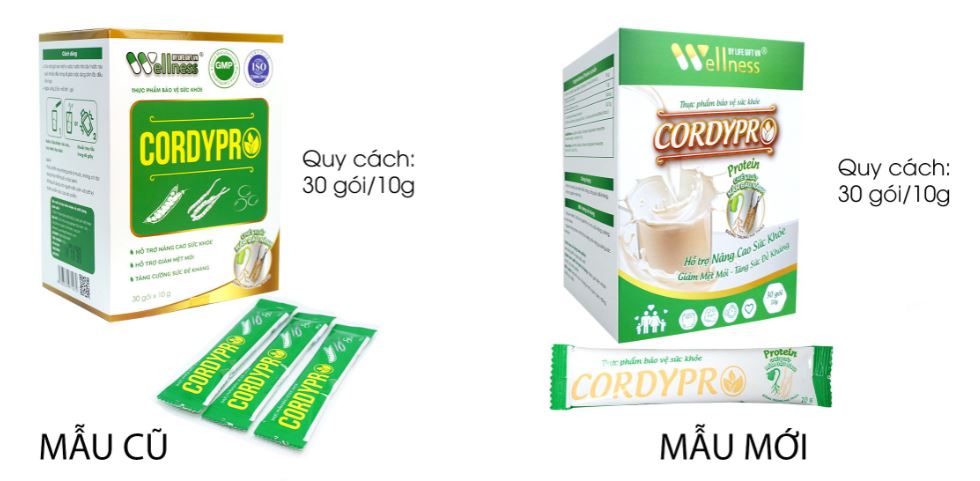 In the process of changing product labels and packaging, there will be both new and old packaging models that the company distributes in e-commerce channels. Products using the old packaging are still valid according to the expiry date printed on the product and the product quality in both types of packaging remains unchanged.
Life Gift VN would like to sincerely thank and look forward to continuing to receive the attention and cooperation and support of our partners and customers in the coming time.
Sincerely thank you!