Life Gift provides a full service package of functional foods and pharmaceutical products to order from formula formation, production to product packaging. We are committed to providing you with superior products, attentive customer service, and competitive prices. Partner with us today to develop your own unique functional food product.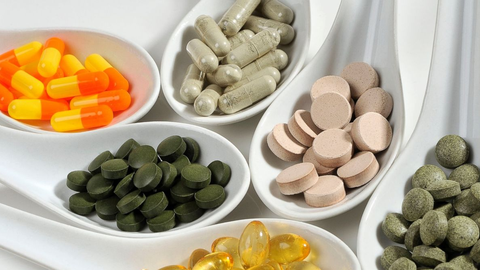 We can provide you with the following packages:
Hard pill, soft pill
Hard capsule: multicolor capsule, printed capsule, pearl capsule, botanical capsule
Tablets: chewable, color coated, effervescent tablets, enteric-soluble tablets, printed tablets, sugar coated tablets
Powder/Solution: Protein powder, blue food powder, meal replacement food, multivitamin
Packing: bottle, blister, small pack, bag, drop.
Produce functional foods – Build your own brand
We have all the resources you need to develop your dream product brand whether you are just starting out or looking to grow an existing product line.
Life Gift has a variety of functional food formulations available to build your own label with a variety of packaging specifications. Make your products unique by choosing your packaging, forming and designing your own labels.
Life Gift ensures our products are of top quality and comply with regulatory standards. All of our private label supplements have been formulated, tested and certified under legal and safety conditions.
Process of ordering functional foods:
Are you looking for a supplement company with a lot of experience and expertise to build a good brand? Life Gift provides more support services than many other supplement trading or manufacturing companies. Attentive customer service along with keeping up with the latest trends in the dietary supplement industry is one of our commitments to our customers, helping them succeed in product design and development.
Life Gift is your trusted dietary supplement partner – with our highly qualified staff, we provide our customers with in-depth research and development to ensure they receive best quality products. We always aim to meet and exceed the product requirements of our customers.
Step 1: Decide what kind of supplement you want to produce and provide details of the recipe you have, we will evaluate/propose a quote and make sure the price matches the product requirements. We will provide a sample of the product once the price has been agreed and will send a sample of the finished product in its packaging.
Step 2: Sign the contract: we will send you a draft of the contract. You will review and provide feedback until the contract is finalized.
Step 3: Provide us with the design, logo or images of the existing label you want to use along with the contact information you want to print on the label.
Step 4: Our design department will design the label and send the sample within 2-3 days. If the label is approved by your side, the process continues to step 6; otherwise, continue to step 5.
Step 5: You provide details of the changes you want. We will make the corresponding changes until your party is satisfied and approved.
Step 6: Once the product sample and label have been approved, production begins. Production time lasts from 6 to 10 weeks depending on the specifics of the product formulation and the order, but we will notify you in advance of the estimated time of order completion before you place an order.